Jupiter Beats Tampa on Wednesday Night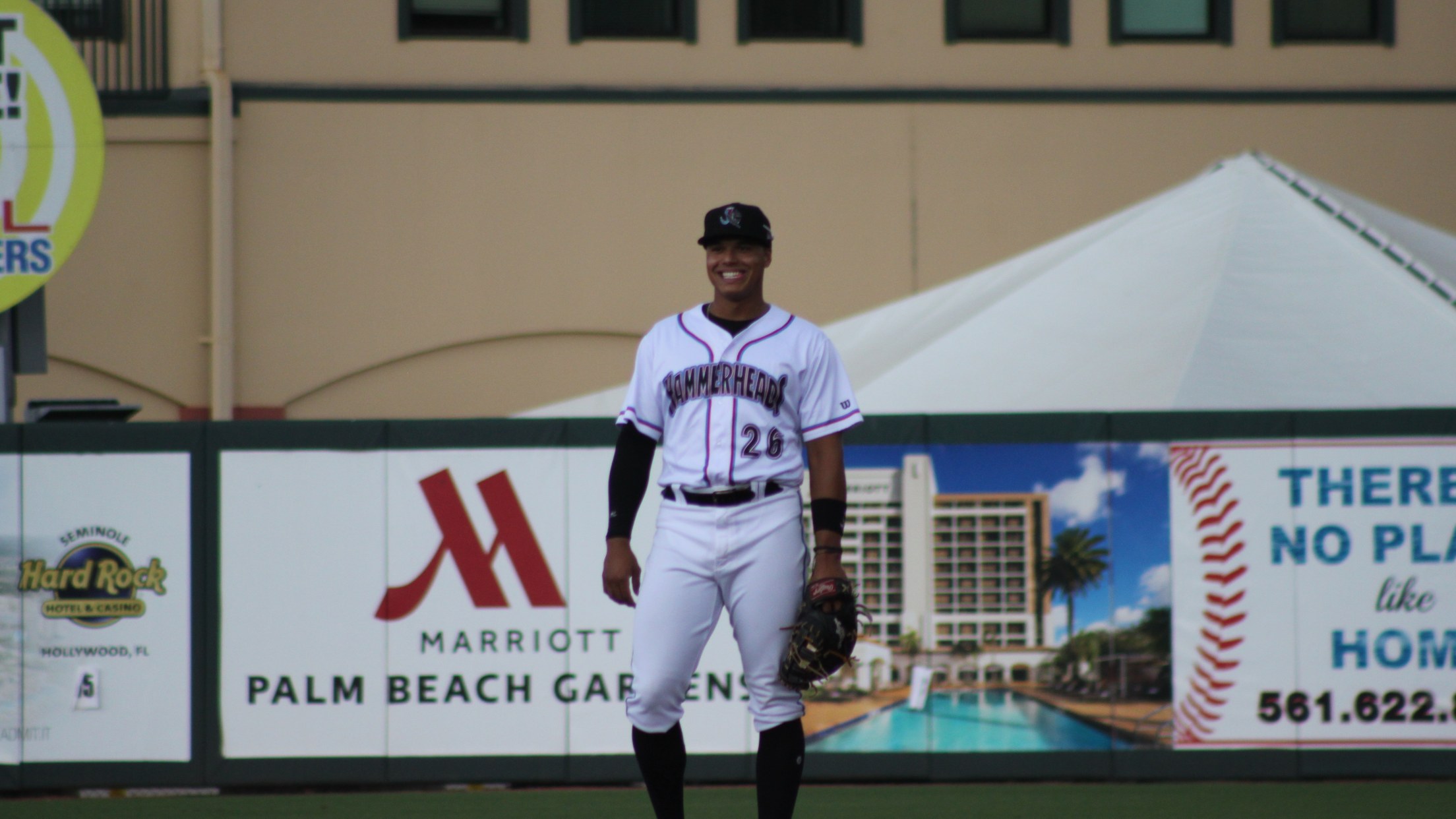 The Jupiter Hammerheads win the second game of their current homestand over the Tampa Tarpons on a wet Wednesday night at Roger Dean Chevrolet Stadium. After battling rain and hailstorms leading up to the first pitch, Jupiter won Wednesday's contest 5-2. Jupiter's pitching carried them to victory. Starter Cade Gibson
The Jupiter Hammerheads win the second game of their current homestand over the Tampa Tarpons on a wet Wednesday night at Roger Dean Chevrolet Stadium. After battling rain and hailstorms leading up to the first pitch, Jupiter won Wednesday's contest 5-2.
Jupiter's pitching carried them to victory. Starter Cade Gibson set the tone with six strong innings for the Hammerheads. The Louisiana Tech product earned his first win of the season after allowing just four hits, two runs, and striking out a season-high seven strikeouts.
Yeremin Lara followed up Gibson's strong start with two shutout innings. The righty allowed just one hit and struck out four of the eight batters he faced on Wednesday night. Josh White followed out of the bullpen and pitched a perfect ninth inning to secure the save. The former 5th-round draft pick needed just nine pitches to close out the game for Jupiter.
Offensively, Jupiter tallied a pair of runs in the first inning. Jordan McCants was the first to score after a Javier Sanoja fielder's choice. Sanoja would then come around to score after an RBI single from Harrison Spohn.
In the third inning, Jupiter added to their lead with an RBI double from Jan Mercado. With the score 3-0, Tampa would respond and score two runs in the fourth inning. An RBI triple and a ground-out quickly made it a 3-2 game.
In the seventh inning, Torin Montgomery would add extra run support for Jupiter. With the bases loaded, Montgomery singled to drive in both Jorge Caballero and Mercado. Spohn would try and score on the play after a throwing error but was out at the plate. The two runs made it a 5-2 game, which would be the final score.
The series will continue Thursday at Roger Dean Chevrolet Stadium. The first pitch will be at 6:05 PM and tickets for our Thirsty Thursday are still available here
For Wednesday's full box score CLICK HERE