Jupiter and Daytona Split Doubleheader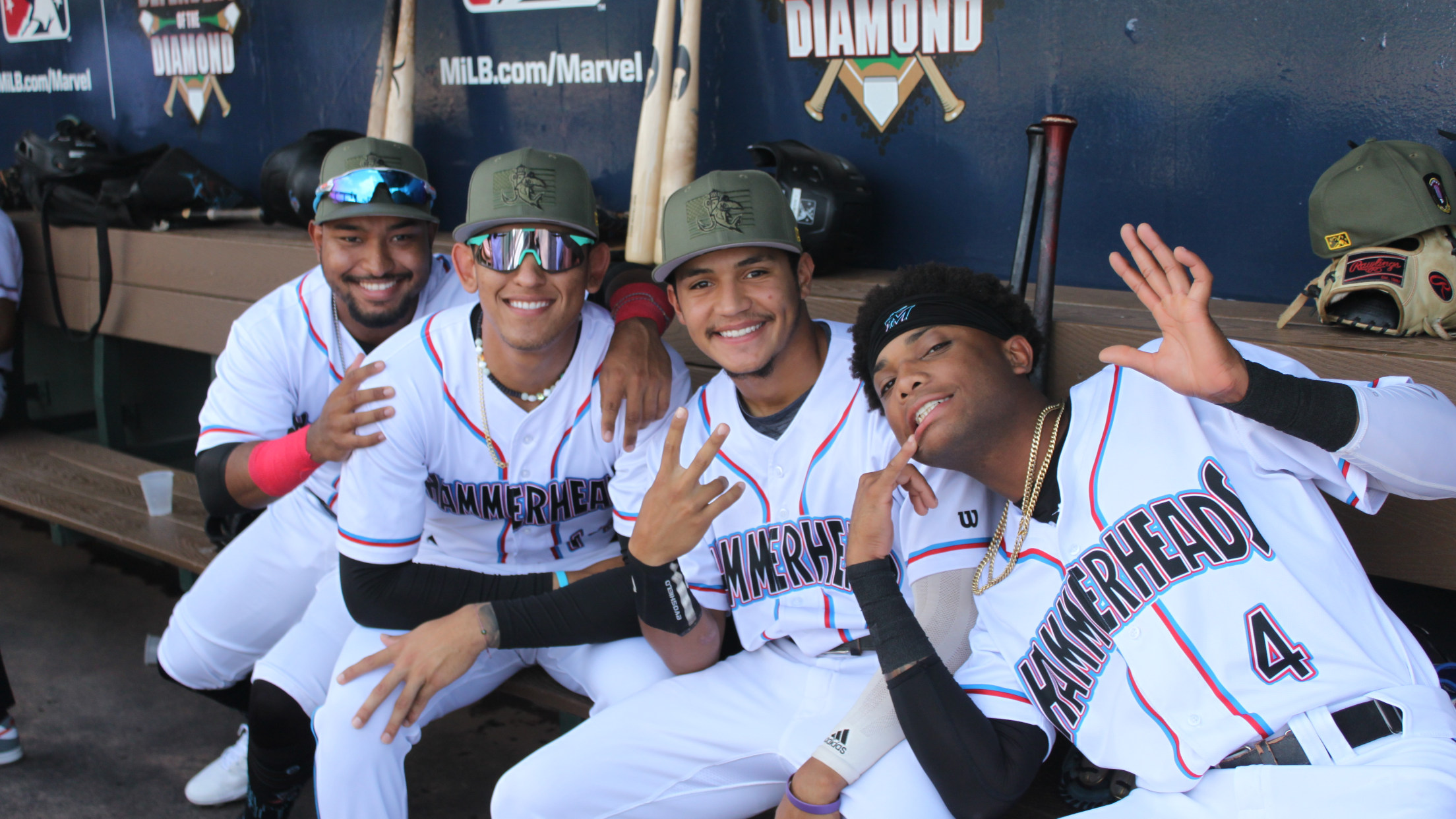 The Jupiter Hammerheads and Daytona Tortugas split Friday's doubleheader at Roger Dean Chevrolet Stadium. The Hammerheads won the first round 5-4 before the Tortugas won the nightcap 1-0 prior to postgame fireworks. In the first game, both teams tallied a run in the first inning. Javier Sanoja was the first
The Jupiter Hammerheads and Daytona Tortugas split Friday's doubleheader at Roger Dean Chevrolet Stadium. The Hammerheads won the first round 5-4 before the Tortugas won the nightcap 1-0 prior to postgame fireworks.
In the first game, both teams tallied a run in the first inning. Javier Sanoja was the first to strike for the Hammerheads with an RBI single to score Ian Lewis. Both clubs would also score in the third, but Jupiter scored three while Daytona only tallied one. For the Hammerheads, back-to-back doubles from Ian Lewis and Jordan McCants got things going before Jorge Caballero collected an RBI on a grounder. Sanoja would also score in the frame on a wild pitch.
Jupiter scored their final run of the game on a Daytona wild pitch as Renny Hidalgo slid home.
Karson Milbrandt started on the hill for the Hammerheads and pitched 4.2 innings with four strikeouts. Chris Mokma returned to Jupiter and pitched 1.1 scoreless innings of relief out of the bullpen. Evan Taylor would come into the game and pitch the ninth on his way to his team-leading sixth save of the season.
In the second game of the doubleheader, the Tortugas shut out the Hammerheads 1-0. Harrison Spohn picked up the lone hit for Jupiter.
On the mound in the second game, Cade Gibson started. The southpaw pitched five strong innings with eight strikeouts. Another impressive start for Gibson earned the Louisiana native a call-up to the High-A Beloit Sky Carp.
Ike Buxton and Kyle Crigger combined to pitch two shutout innings from the bullpen.
For Game One's Box Score CLICK HERE
For Game Two's Box Score CLICK HERE