Dedication, family spurred Lindgren's improbable big league odyssey
How Jeff Lindgren's family was there for him every step of the way to the major leagues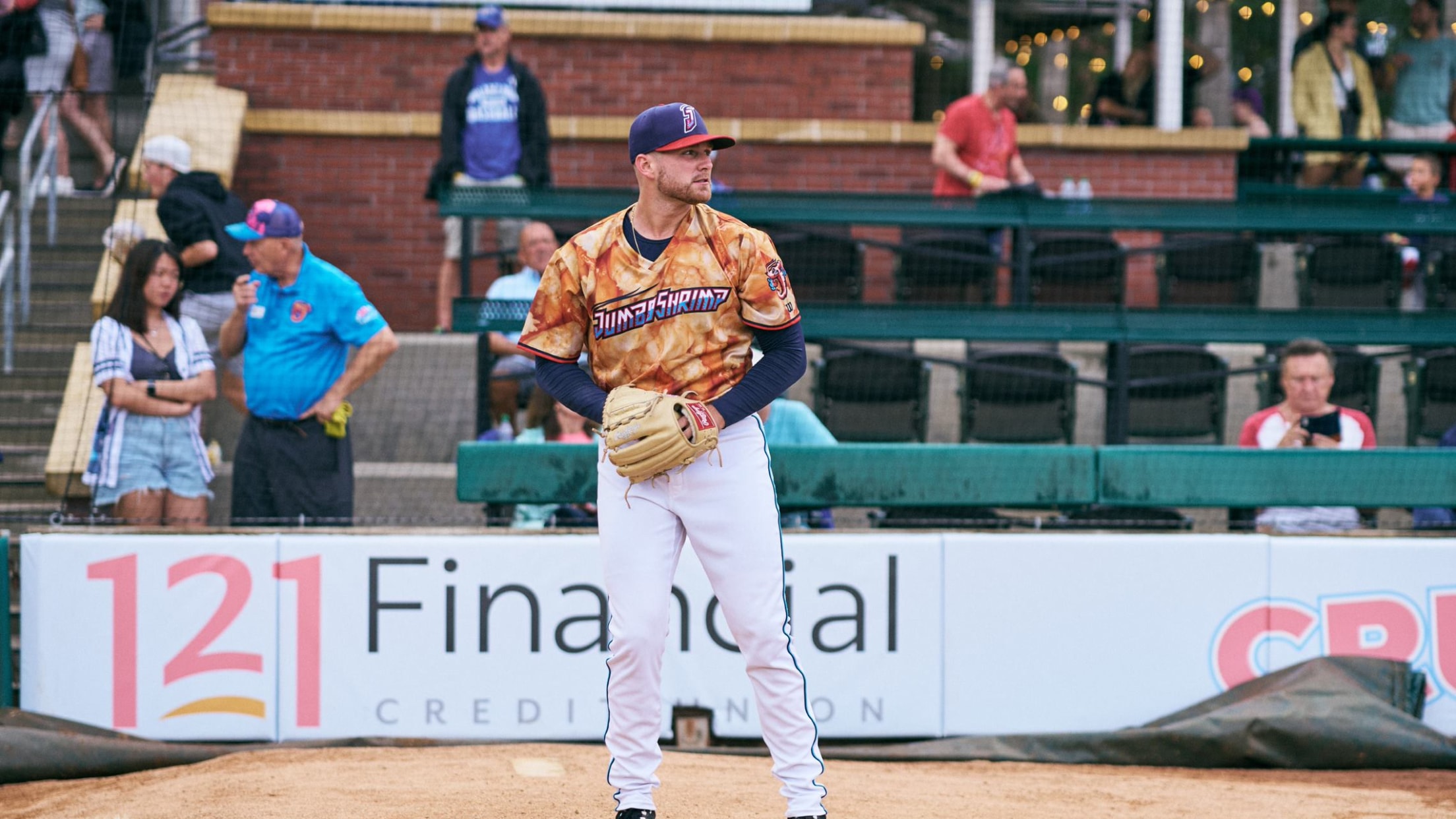 Jacksonville right-hander Jeff Lindgren made his major league debut on April 3, 2023 for the Miami Marlins. (Eldy Mendez/Jacksonville Jumbo Shrimp)
The text came through and Jeff Lindgren's phone buzzed. It was sometime in the abyss that was 2020. He read it, a message he had figured would be coming at some point. There would be no Minor League Baseball. Lindgren had already been working part-time at a Jeep dealership in
The text came through and Jeff Lindgren's phone buzzed. It was sometime in the abyss that was 2020. He read it, a message he had figured would be coming at some point. There would be no Minor League Baseball.
Lindgren had already been working part-time at a Jeep dealership in Chicago. He would turn that into a full-time role within a half-hour.
Every day, when work was done, Lindgren clocked out and went to, well, work, only this time for his baseball career. He did not know when the next game would be, when would be the next time he would stand on an actual mound in an actual ballpark.
In those dark, dreary months of that dark, dreary year, he went down to the basement of his now-wife Megan's home, climbed on the mound he had built by himself and logged late night after late night. All that for his other job, the one he truly loved, yet the one in which he did not know when he would report to again.
"It's just, who's dedicated enough to keep going," Lindgren said. "Who's going to keep going every day, and that's how you get to the big leagues."
Not many people expected Lindgren to get to the big leagues. A native of Champaign, Ill., Lindgren grew up just minutes from the University of Illinois campus, but he was ignored during the recruiting process by the Fighting Illini. Instead, he signed with Illinois State.
"I was just trying to go play baseball at the next level, honestly," said Lindgren. "I was committed to a JUCO and then the Illinois State opportunity came along, and I wouldn't have traded it for the world. I met all my best friends, I met my wife, so the way it all worked out, and I don't think I'd go back and change anything."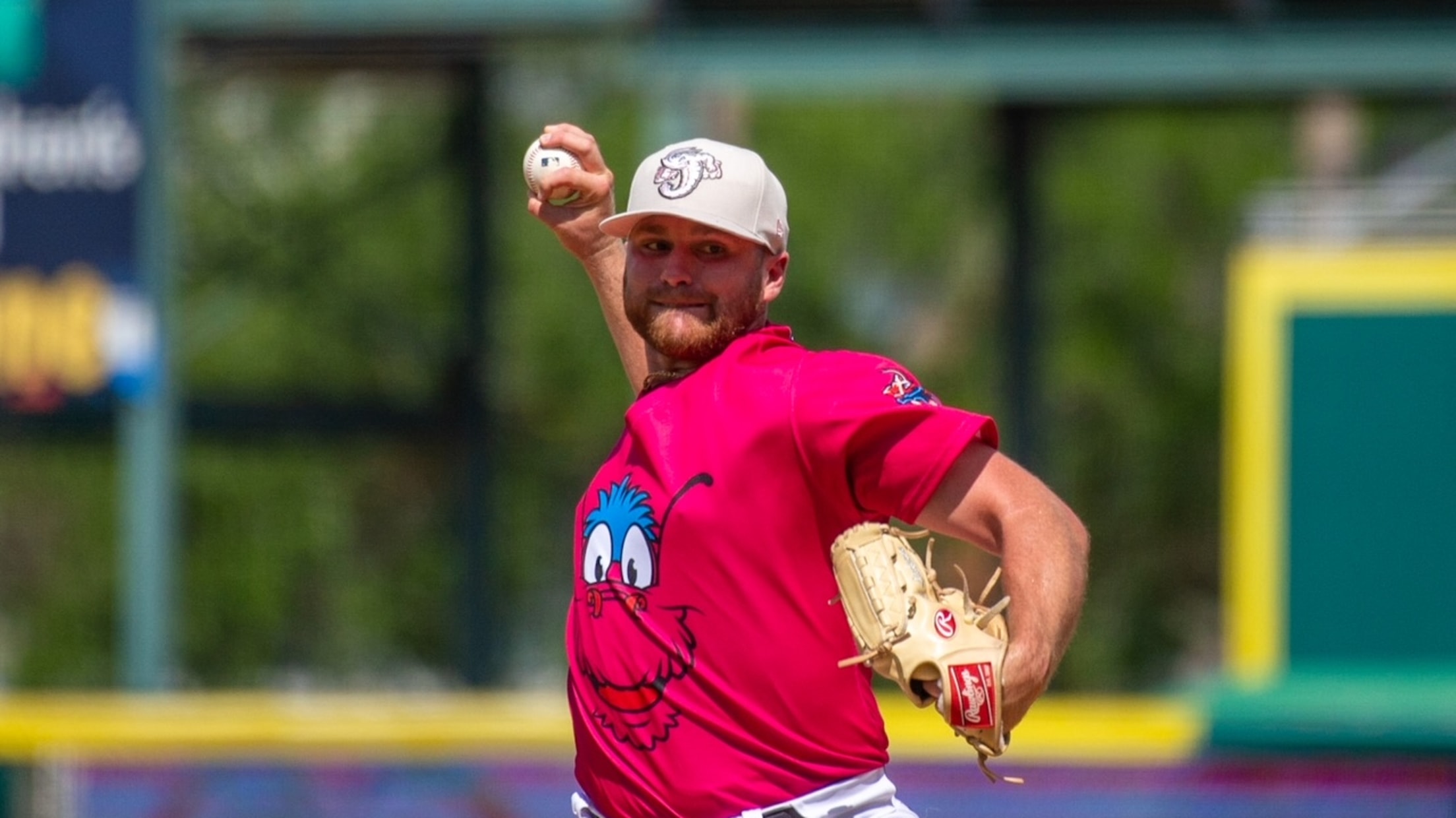 In four seasons at Illinois State, Lindgren posted a less-than-stellar 6.02 collegiate ERA. Nonetheless, his career took a turn when the Miami Marlins still saw something in him to pick him in the 24th round of the 2019 draft. The Marlins sent him to Short Season Class A Batavia, where he fired 4.0 shutout innings. He was quickly promoted to High-A Jupiter, where he put together a 1.48 ERA in 24.1 innings over 14 appearances to close the season.
All that positive momentum, and then it was 2020.
Lindgren went to work at the dealership and went to work throwing in the basement. It would end up being another turning point in his baseball career.
When Minor League Baseball finally did return in 2021, Lindgren's game had progressed enough to become a starter for Double-A Pensacola. After a successful campaign with the Blue Wahoos, Lindgren entered the 2022 Opening Day rotation for Triple-A Jacksonville.
Only this time, things did not work out. For the first time as a professional, Lindgren struggled. After four starts and 16 runs allowed over 17.2 innings to begin the 2022 season with the Jumbo Shrimp, the right-hander was demoted to Pensacola. In the airport on the way back, Lindgren decided he would not wallow; It was another opportunity to prove his mettle.
"It was more of a business decision baseball-wise for me to go back there (to Pensacola)," Lindgren said. "I just put my head down, knew I had to work really hard and put up numbers to get back. And after seeing what Triple-A provides for you, compared to the Double-A level, obviously you want to get up to that higher level. So, it was just working hard, going out there every day, competing as hard as you can and trusting the guys behind you."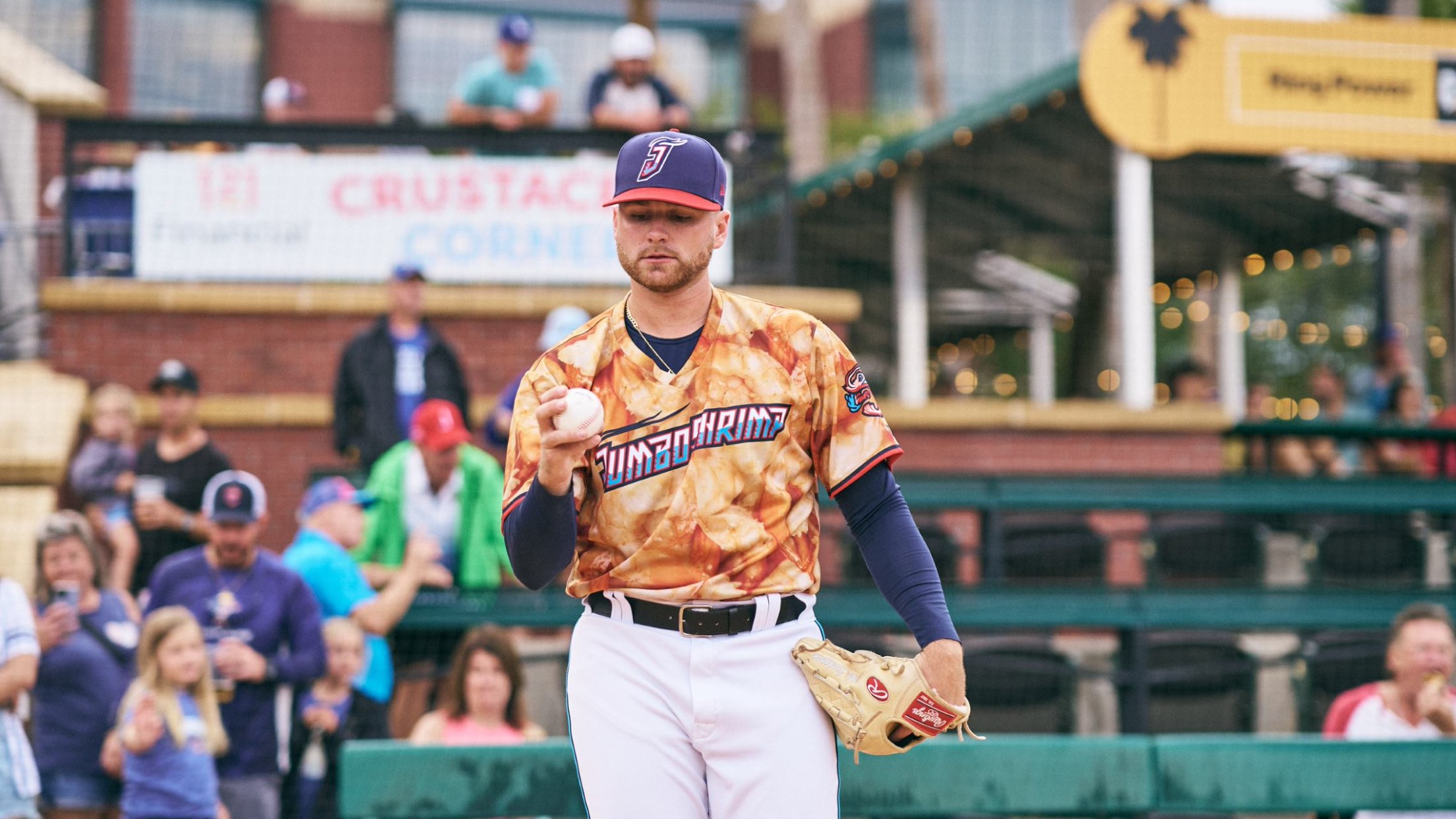 The hard work again paid off. And by August, Lindgren had returned to Jacksonville to finish the season.
"The coaches here have been a huge help, but I think it was more figuring out who I was as a pitcher, looking at numbers in the past and figuring out what was going wrong," said Lindgren. "I used to try to throw as hard as I possibly could and run up the radar gun like the fans want, but now I know exactly who I am as a pitcher. I'm a crafty guy who gets outs and eats up innings and keeps your team in the game. I had to get to that and accept that's who I was as a pitcher instead of just trying to throw 100 (MPH) every time and hoping it goes over the plate."
Lindgren figured he would be back in Jacksonville in 2023, and he was indeed on the Opening Day roster. Little did he know, the first time he pitched in 2023, it would not be for the Jumbo Shrimp.
Jacksonville opened the 2023 campaign with a three-game series at Gwinnett. As the team loaded up the bus to go back to Northeast Florida following the final game of the series, Lindgren was called into manager Daren Brown's office and given the news: he was going to the major leagues.
"When you think back that far, it's kind of hard to picture it," Lindgren said. "That in a three-year span, you're going to be in the big leagues after not having any clue when you're going to go back and play baseball again. But that's when it comes down to the hard work and dedication you put into your craft every day."
By the time a dazed Lindgren stepped out of Brown's office, all but a couple players had already cleared out of the clubhouse and gotten on the bus. One of the remaining players in the clubhouse, Brian Miller, quickly surmised what was happening as Lindgren got on the phone to call his family.
Miller's first thought was to head to the buses to let their teammates know. Almost immediately, the team sprinted off, dashing into the clubhouse to mob and congratulate baseball's newest big leaguer.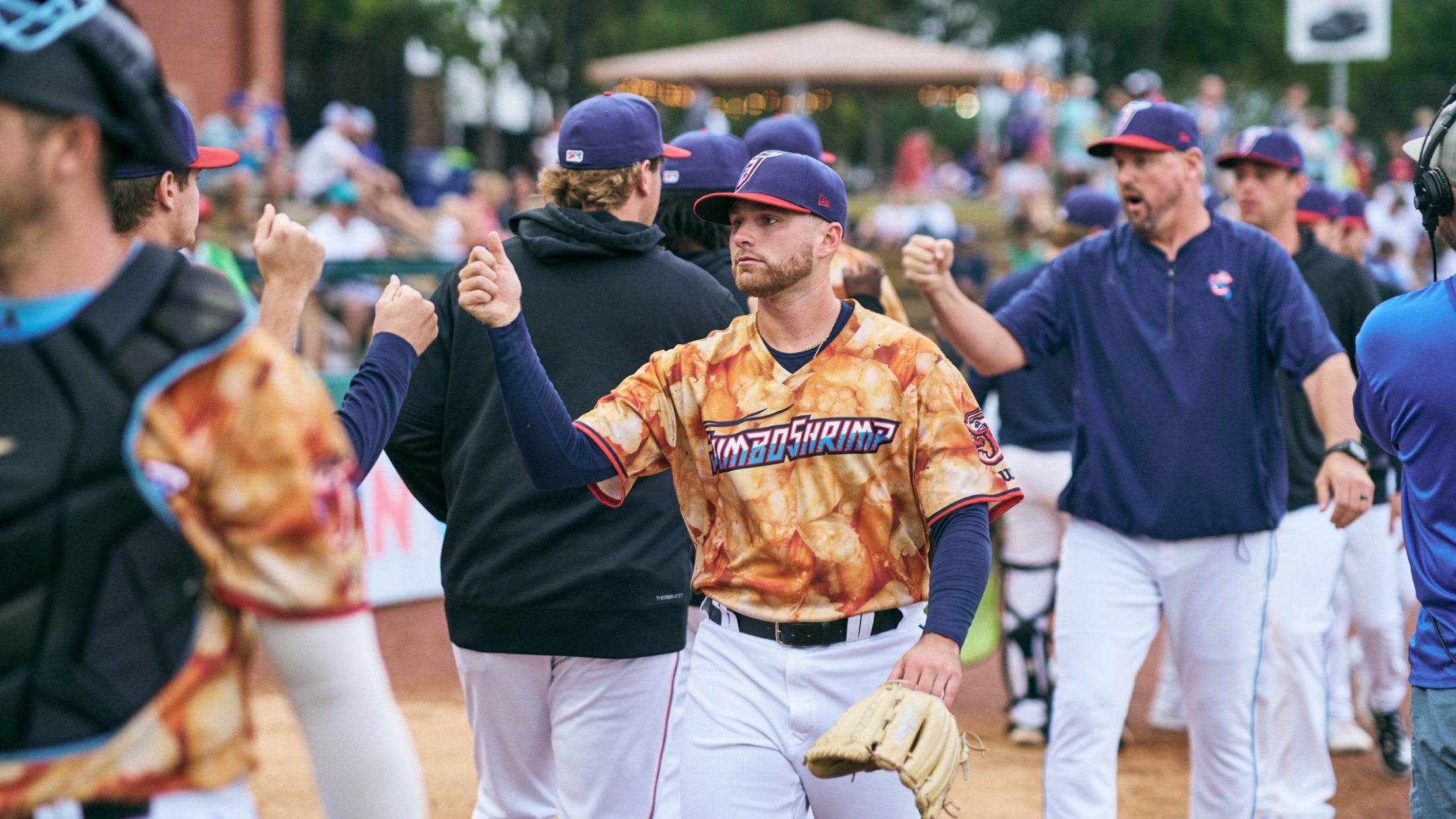 The bus home was delayed. But then again, so had Lindgren's baseball career in 2020. It didn't matter. One of the most improbable dreams was coming true and there needed to be a celebration.
"That might have been one of the cooler moments of my baseball career," said Lindgren. "I was on the phone, had my back turned, talking to my wife and parents and telling them I was getting called up, and I turned around and every single person that was on the bus already loaded up was there. They started a slow clap and the phone conversation ended pretty quickly and I got mobbed. That will be a memory I remember for my whole life. It was a dream come true, and with my teammates supporting me like that, it made it even cooler."
Lindgren will remember the moment forever, but he also will remember those conversations that directly preceded it. And the journey he took to get there.
Lindgren still drives a Jeep with Illinois plates and a license plate frame from a Chicago dealership. Perhaps it reminds him of what he nearly lost during 2020.
Perhaps, though, it reminds them of all he's always had. Because when he called his parents, they were the ones who believed in him when the University of Illinois did not. And when he called his wife, the woman he met at Illinois State, she was the one who was there for him when baseball wasn't, giving up her basement for Lindgren to throw in each evening.
There needed to be a celebration, but for everything he endured, there needed to be tears as well. Where else did he find that dedication to keep going through all this to the big leagues?
"I always told them to believe in me, and they always believed in me and supported me the whole time," Lindgren said. "Obviously, the minor league grind is different than a lot of people know. But that moment where you get to call them and tell them that your dream's coming true to go to the big leagues, everything just kind of falls in your lap and tears start streaming down the faces of everyone that's supported you, and it makes it a special moment. My wife going crazy, 'How do I get a flight, how do I get a flight?' My mom was in Sam's shopping for groceries. I was like, 'You don't need groceries anymore, you need to go to Miami.' And then my dad, I was like, 'I've got to get on the bus and you've got to find plane tickets, and it was just an awesome moment."