Hamel, Gervase Spin Shutout to Sweep Somerset, Ponies Advance to Eastern League Championship Series 
BRIDGEWATER, N.J. – Dom Hamel and Paul Gervase combined to spin a three-hit shutout for the Binghamton Rumble Ponies (2-0, 74-61) to sweep the Somerset Patriots in the Northeast Division Series on Thursday night at TD Bank Ballpark. Binghamton had advanced to the Eastern League Championship Series for the first
Jett Williams, Christian Scott Headline 2023 Mets Minor League Awards
Pitching Coach AJ Sager, C Hayden Senger, OF Rhylan Thomas also Receive Organizational Awards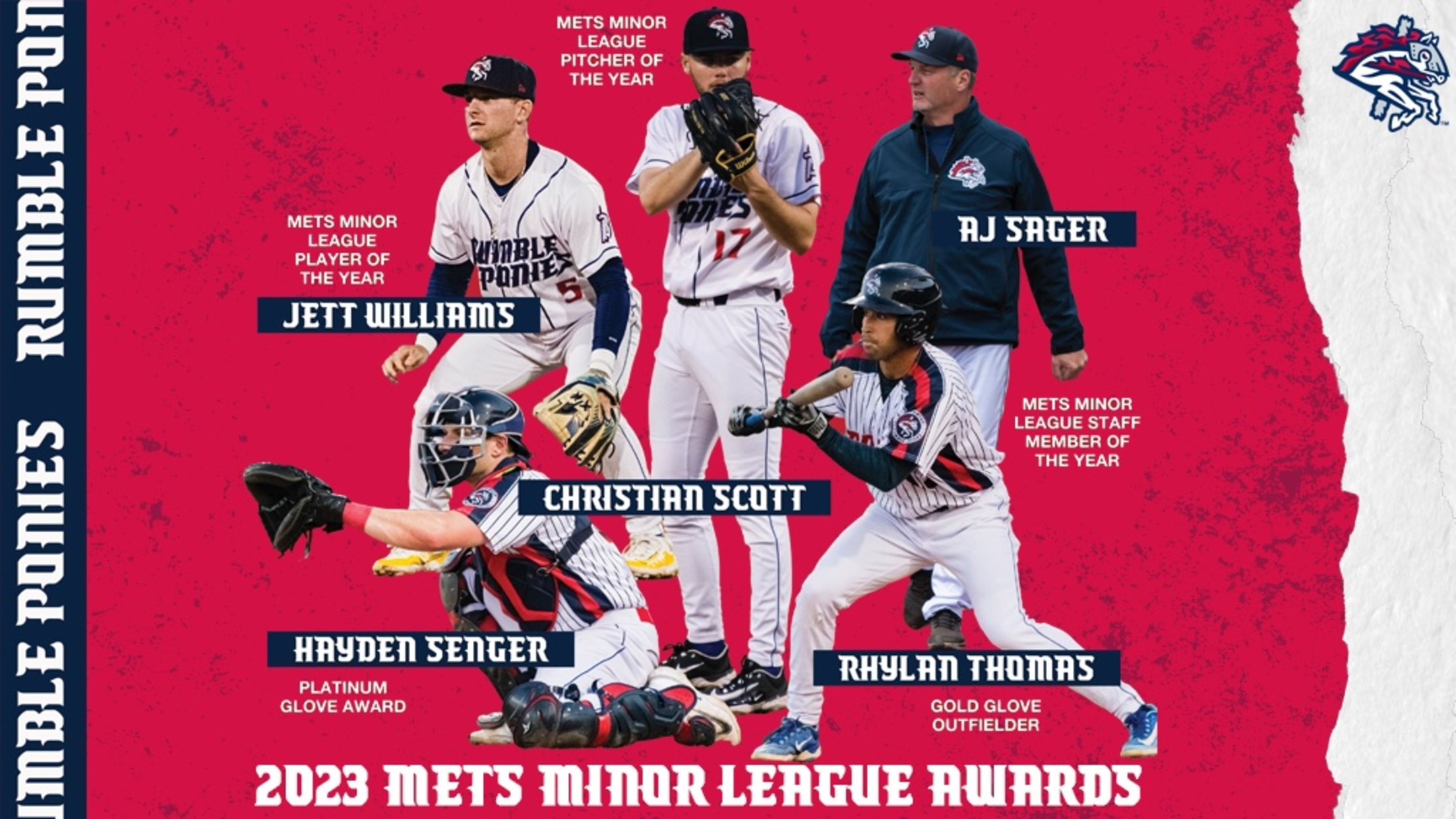 BINGHAMTON, N.Y. – The New York Mets announced on Tuesday that shortstop Jett Williams was named the organization's Minor League Player of the Year and right-hander Christian Scott was named the organization's Minor League Pitcher of the Year, as part of the 2023 Mets Minor League Awards. Additionally, Rumble Ponies
Six-Run Fourth Propels Binghamton to Playoff Series-Opening Win Over Somerset
BINGHAMTON, N.Y. – The Binghamton Rumble Ponies (1-0, 74-61) exploded for six runs in the fourth inning, which led to a 9-2 victory over the Somerset Patriots in the opening game of the Northeast Division Series. The Ponies lead the best-of-three series 1-0. With Somerset ahead 1-0 in the fourth
Ponies Knock Off Reading in Regular Season Finale
BINGHAMTON, N.Y. – The Binghamton Rumble Ponies (39-27, 74-61) finished the regular season with a 3-2 victory over the Reading Fightin Phils on Sunday afternoon at Mirabito Stadium. Reading (31-37, 59-77) got on the board in the first inning with a two-spot. Marcus Lee Sang led off the game with
Rumble Ponies Hosting Playoff Pep Rally Monday Night at Mirabito Stadium 
BINGHAMTON, N.Y. – The Binghamton Rumble Ponies, Double-A Affiliate of the New York Mets, are partnering with The Agency to host a pep rally at Mirabito Stadium on Monday, September 18th at 6 p.m. ahead of the Rumble Ponies' playoff game Tuesday against the Somerset Patriots (Double-A Affiliate of the
Four Ponies Pitchers Spin Shutout Against Reading on Saturday
BINGHAMTON, N.Y. – The Binghamton Rumble Ponies (38-27, 73-61) used four pitchers that combined for a two-hit shutout to defeat the Reading Fightin Phils, 6-0, on Saturday night at Mirabito Stadium. Benito García struck out four batters and allowed just one hit and one walk over 4.1 innings in the
Ponies Fall to Reading in Tight Battle on Friday
BINGHAMTON, N.Y. – The Binghamton Rumble Ponies (37-27, 72-61) fell to the Reading Fightin Phils, 2-1, in a tight battle on Friday night at Mirabito Stadium. Dom Hamel dominated the Fightins on the mound. Hamel struck out eight batters over five scoreless innings in his start, while allowing just two
Jordan Rockets Walk-Off Two-Run Double for Binghamton to Defeat Reading
BINGHAMTON, N.Y. – The Binghamton Rumble Ponies (38-26, 73-60) were down to their final out of the game before Rowdey Jordan rocketed a walk-off two-run double to knock down the Reading Fightin Phils, 2-1, on Thursday night at Mirabito Stadium. The Rumble Ponies trailed 1-0 heading into the bottom of
Raleigh, Daubach, and Morgan are 2023 Binghamton Baseball Shrine Inductees
Induction ceremony will take place Saturday prior to the Rumble Ponies' game against Reading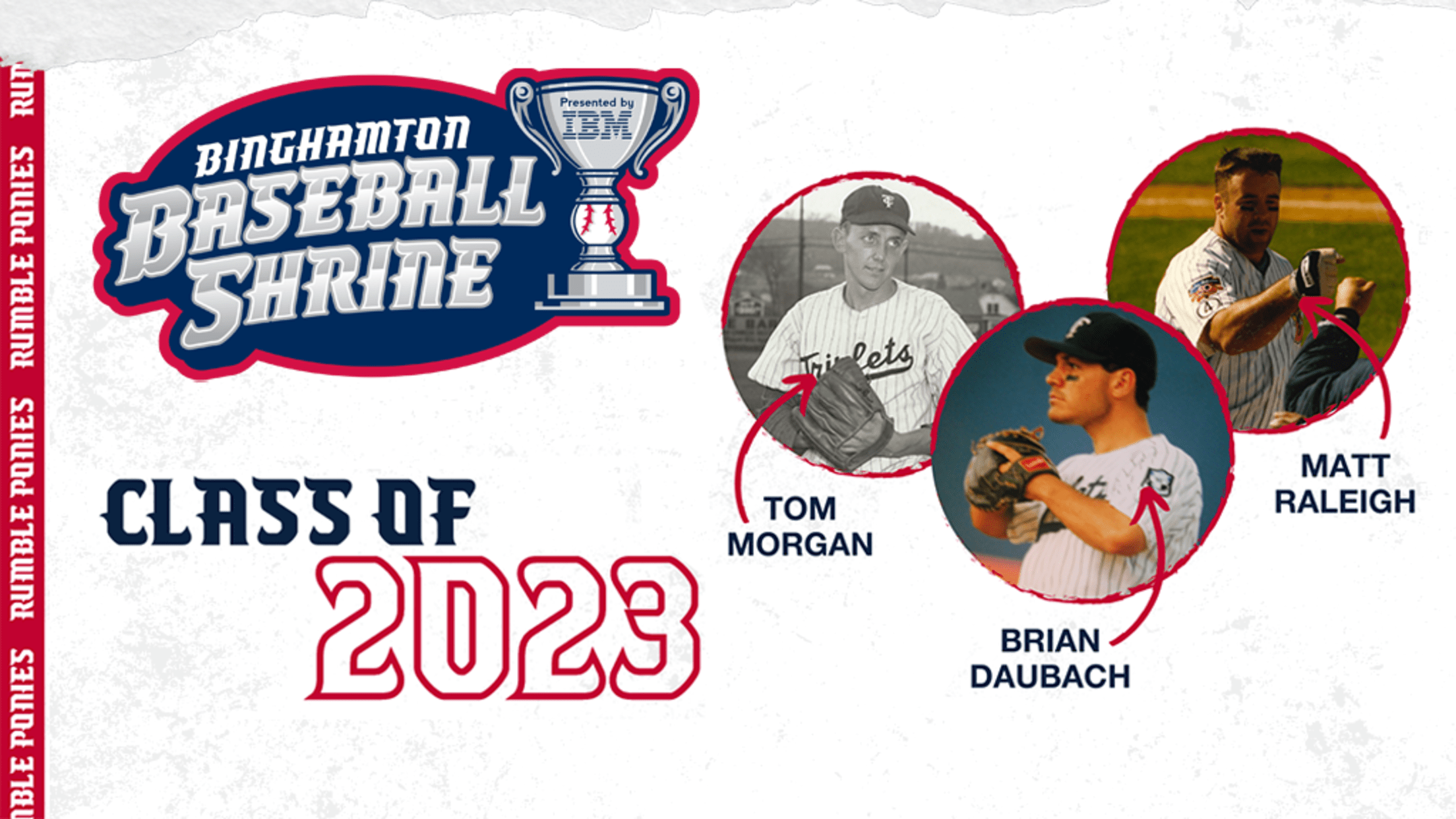 BINGHAMTON, N.Y. – The Binghamton Rumble Ponies, Double-A Affiliate of the New York Mets, announced on Wednesday that Brian Daubach, Matt Raleigh, and Tom Morgan, are the 2023 inductees for the Binghamton Baseball Shrine. The Binghamton Baseball Shrine induction ceremony, presented by IBM, will take place this Saturday, September 16th
Williams Drives in Ponies' Lone Run in Close Loss to Reading
BINGHAMTON, N.Y. – The Binghamton Rumble Ponies (37-26, 72-60) fell to the Reading Fightin Phils, 3-1, in a tight battle on Wednesday night at Mirabito Stadium. In a scoreless game in the bottom of the third inning, Rhylan Thomas led off with a single. He stole second base and reached
Williams Helps Lead Ponies to Win Over Reading in Double-A Debut
BINGHAMTON, N.Y. – The Binghamton Rumble Ponies (36-25, 71-59), led by Jett Williams in his Double-A debut and Blade Tidwell on the mound, defeated the Reading Fightin Phils 8-1 on Tuesday night at Mirabito Stadium. Williams went 2-for-4 and scored three runs, reaching base on a double, single, and hit
Mets Promote Shortstop Jett Williams to Double-A Binghamton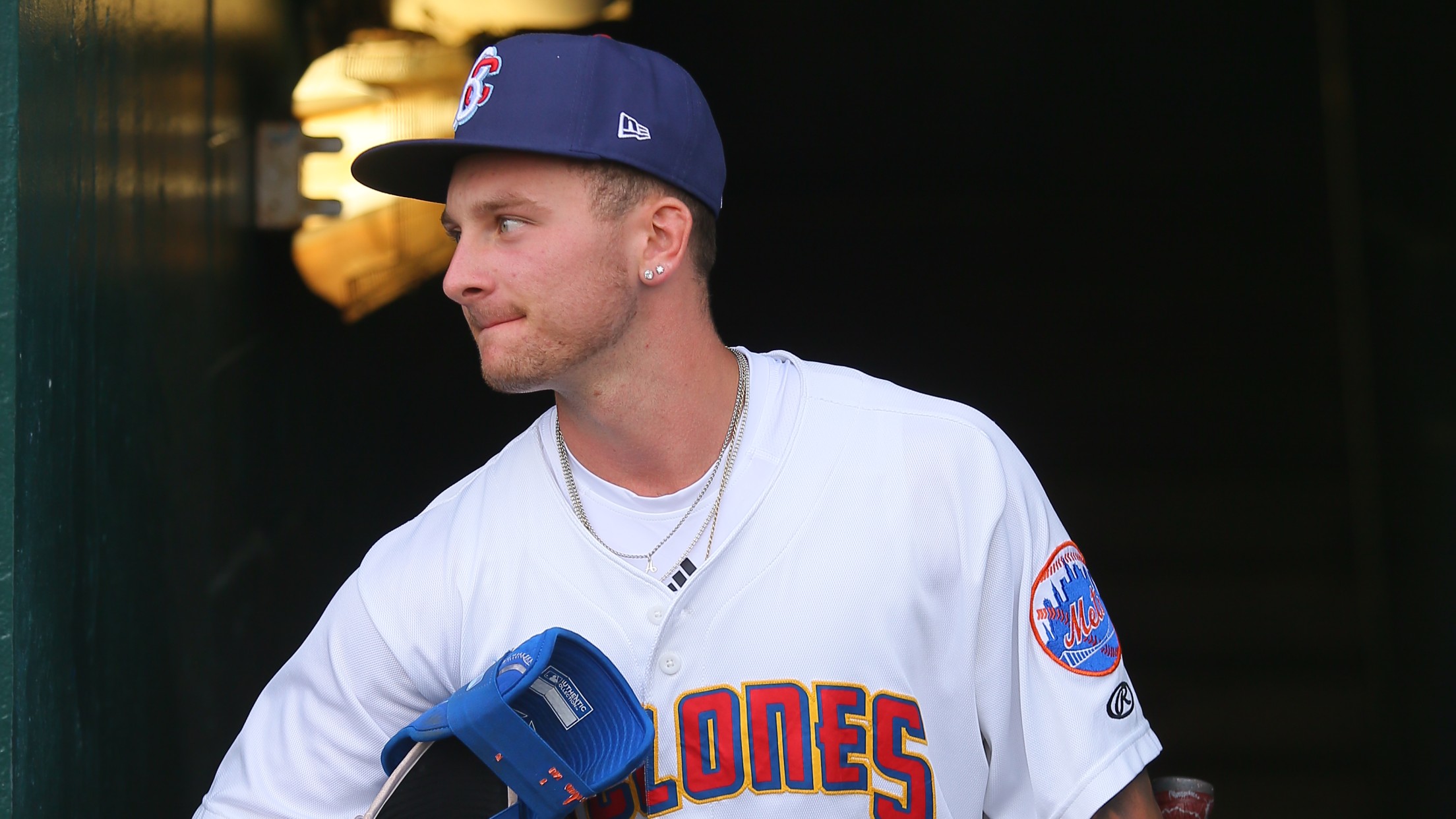 BINGHAMTON, N.Y. – The New York Mets announced Monday that shortstop Jett Williams has been promoted to Double-A Binghamton. Williams is currently ranked as MLB Pipeline's No. 3 prospect in the Mets' organization and the No. 78 overall prospect in baseball. He was selected by the Mets with the 14th
Rumble Ponies RHP Joander Suarez Named Eastern League Pitcher of the Week for Second-Straight Week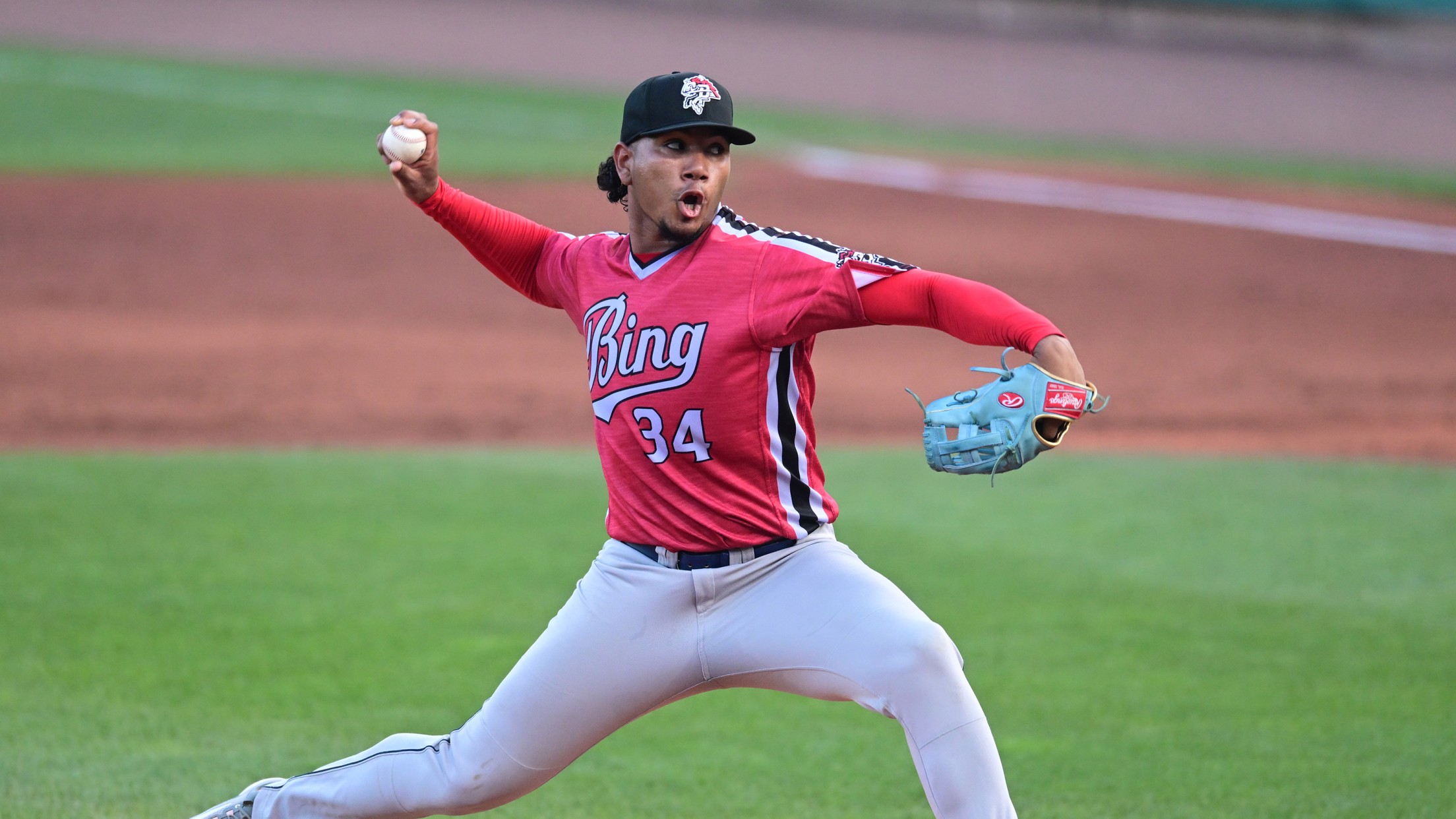 BINGHAMTON, N.Y. – The Binghamton Rumble Ponies, Double-A Affiliate of the New York Mets, announced Monday that right-handed pitcher Joander Suarez has been named the Eastern League (EL) Pitcher of the Week for September 4 – September 10. Suarez has earned the award in back-to-back weeks. Suarez threw the eighth
Binghamton Rumble Ponies Clinch Playoff Berth in 2023 Eastern League Playoffs
Mets affiliate clinches 11th playoff appearance in franchise history and first since 2017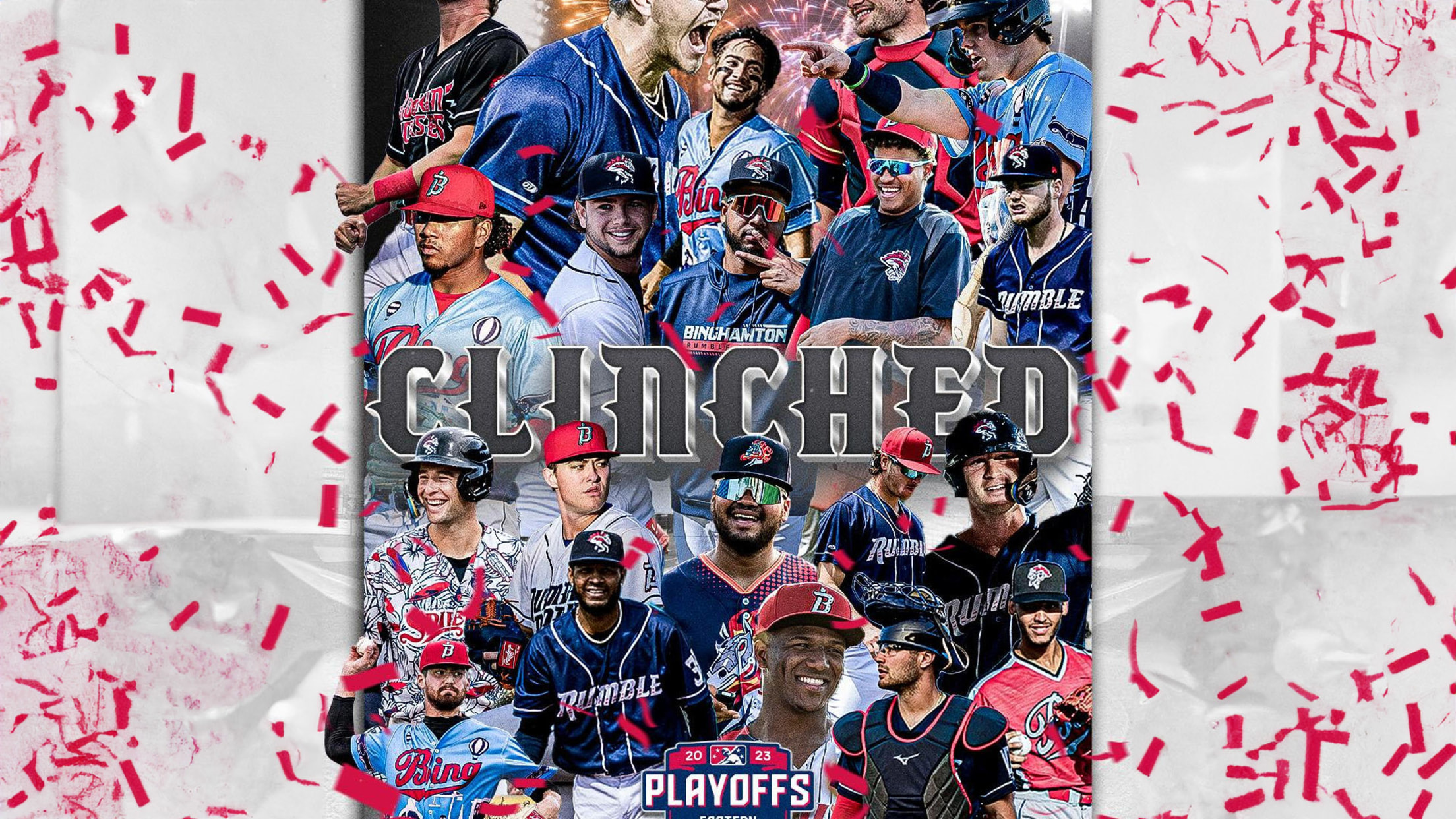 BINGHAMTON, N.Y. – With the cancellation of Sunday's Portland-Reading game, the Binghamton Rumble Ponies have officially clinched a playoff berth in the 2023 Eastern League Playoffs. It is the 11th playoff appearance in franchise history and first since 2017. Binghamton has won three Eastern League championships in its history (1992,
Ponies Trounce Hartford in Continuation of Friday's Contest
HARTFORD, Conn. – The Binghamton Rumble Ponies (35-25, 70-59) dominated the Hartford Yard Goats, 10-0, in Friday's suspended contest that finished on Sunday morning at Dunkin' Park. The Ponies won the series 3-2. The Ponies got off to a fast start in Friday's portion of the game against Hartford (26-35,
Sunday's Rumble Ponies' Game at Hartford Canceled
HARTFORD, Conn. – The Binghamton Rumble Ponies' game against the Hartford Yard Goats at Dunkin' Park scheduled for Sunday afternoon has been canceled due to inclement weather. The Rumble Ponies return home to begin their final homestand of the regular season on Tuesday, September 12th against the Reading Fightin Phils.
Suarez Throws Franchise's Eighth No-Hitter in First Game of Twin Bill at Hartford
Mets prospect throws Binghamton's first individual no-hitter since Pinango in 2006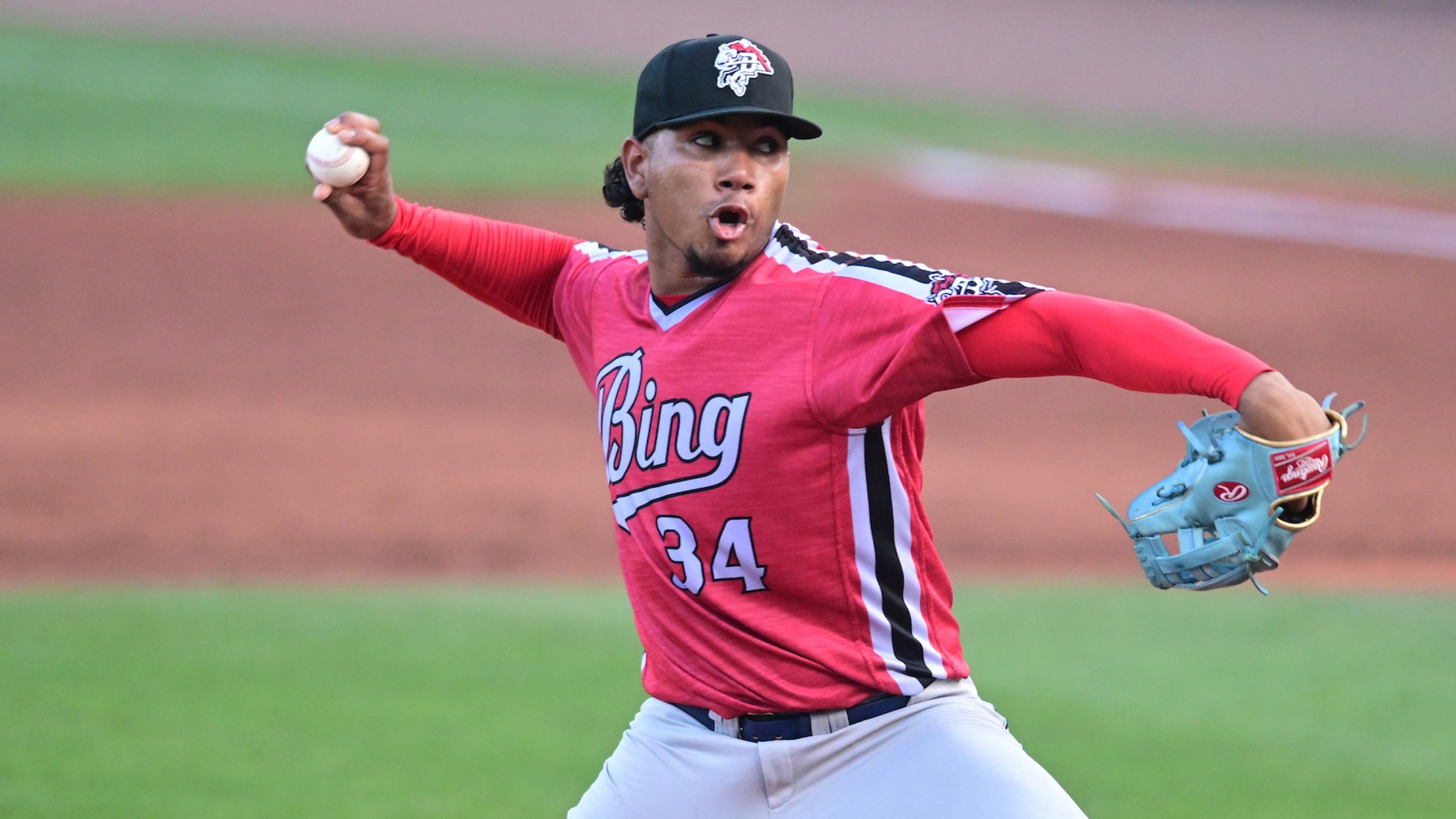 HARTFORD, Conn. – The Binghamton Rumble Ponies (34-25, 69-59) split the doubleheader with the Hartford Yard Goats (26-34, 55-72), as Joander Suarez threw a seven-inning no-hitter in the first game of the twin bill. Game One: Rumble Ponies 2, Yard Goats 0 Suarez (2-0) twirled the eighth no-hitter in franchise
Acuña's Two Homers, Parada's Three-Run Shot Blast Ponies Past Hartford
HARTFORD, Conn. – Luisangel Acuña crushed two home runs and Kevin Parada slugged a three-run homer to blast the Binghamton Rumble Ponies (33-24, 68-58) past the Hartford Yard Goats, 9-2, on Wednesday night at Dunkin' Park. Binghamton has won 14 of its last 17 games. Acuña led off the game
Rumble Ponies Announce 2024 Home Schedule
Season Opens Friday April 5th vs. New Hampshire, Season Tickets Currently on Sale
BINGHAMTON, N.Y. – The Binghamton Rumble Ponies, Double-A Affiliate of the New York Mets, will open the 2024 season on Friday, April 5 at home against the New Hampshire Fisher Cats (Toronto Blue Jays Double-A Affiliate). Specific game times will be announced at a later date. The full 2024 schedule
Ponies Fall to Hartford, Snap Season-Long Seven-Game Winning Streak
HARTFORD, Conn. – The Binghamton Rumble Ponies (32-24, 67-58) fell to the Hartford Yard Goats, 6-1, in the series opener on Tuesday night at Dunkin' Park. The Ponies snapped their season-long seven-game winning streak. Binghamton took the lead in the top of the first inning. Luisangel Acuña reached base on
Rumble Ponies RHP Joander Suarez Named Eastern League Pitcher of the Week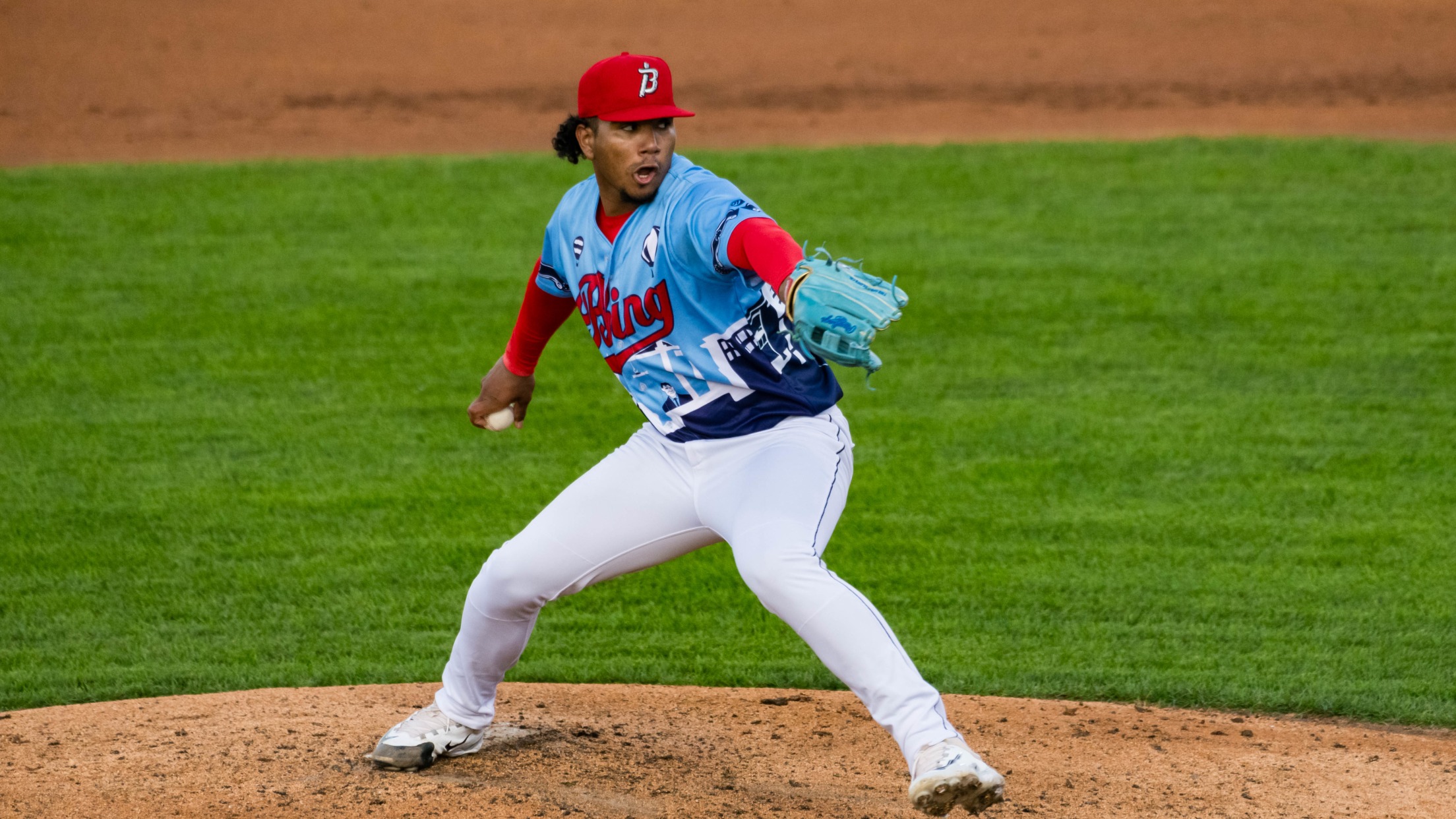 BINGHAMTON, N.Y. – The Binghamton Rumble Ponies, Double-A Affiliate of the New York Mets, announced Monday that right-handed pitcher Joander Suarez (yo-ander SWA-rez) has been named the Eastern League (EL) Pitcher of the Week for August 28 – September 3. Suarez threw six no-hit innings in his Double-A debut against
Binghamton Defeats Harrisburg to Claim First Six-Game Series Sweep in Franchise History
BINGHAMTON, N.Y. – The Binghamton Rumble Ponies (32-23, 67-57) defeated the Harrisburg Senators, 3-1, on Sunday night at Mirabito Stadium. The Ponies won all six games in the series, sweeping a six-game series for the first time in franchise history since Minor League Baseball's schedule format changed in 2021. The
Parada's Three-Run Homer Leads Ponies to Season-High Sixth-Straight Win
BINGHAMTON, N.Y. – Catcher Kevin Parada crushed a three-run home run in the seventh inning to lead the Binghamton Rumble Ponies (31-23, 66-57) to their season-high sixth-straight win, knocking off the Harrisburg Senators 3-0 on Saturday night at Mirabito Stadium. The Ponies have won each of the first five games
Hamel Twirls Gem, Ponies Hold on for Fourth-Straight Win Over Harrisburg
BINGHAMTON, N.Y. – Dom Hamel started and tossed a gem, as the Binghamton Rumble Ponies (30-23, 65-57) held on late to defeat the Harrisburg Senators, 6-5, on Friday night at Mirabito Stadium. The Ponies have taken the first four games from Harrisburg to claim the series victory and have now
Suarez, McLoughlin Combine for One-Hit Shutout to Defeat Senators
BINGHAMTON, N.Y. – Joander Suarez and Trey McLoughlin combined to throw a one-hit shutout, as the Binghamton Rumble Ponies (29-23, 64-57) beat the Harrisburg Senators, 1-0, on Thursday night at Mirabito Stadium. Suarez (1-0) threw six no-hit innings with six strikeouts and just one walk in his Double-A debut. He